About David Paetkau
David Paetkau was born in Vancouver, British Columbia. His first acting role was in the teen thriller, Di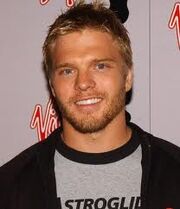 sturbing Behavior. Since then David has appeared in numerous television series and movies including: CSI: MIAMI and Final Destination 2.
Outside of acting, David earned a B.A. in Psychology in Montreal, Quebec, and spent a year backpacking through Europe, Africa, the Middle East, and Australia/New Zealand
Ad blocker interference detected!
Wikia is a free-to-use site that makes money from advertising. We have a modified experience for viewers using ad blockers

Wikia is not accessible if you've made further modifications. Remove the custom ad blocker rule(s) and the page will load as expected.